Mortgages for Self-Employed UBER and Delivery Drivers
Trusted GTA and Southern Ontario Mortgage Solutions

Mortgages for Self-Employed Uber and Delivery Drivers Made Easy!
For people in Brampton, Mississauga, GTA and across Southern Ontario.
Yes I am interested in learning more about mortgages for the self-employed
Helping UBER Drivers and Delivery Drivers from all over Ontario get the mortgage help they deserve.
Is it possible to get a mortgage as an Uber driver in Brampton, Mississauga, Toronto and Southern Ontario?
Yes, absolutely, as an Uber or delivery driver in Brampton, Mississauga, Toronto and Southern Ontario, you can get a mortgage.

To secure a mortgage as a self-employed Uber driver, you must have Uber revenue for two years. You are considered a self-employed worker or contractor if you operate as an Uber driver. It immediately qualifies you for a self-employed mortgage. Prime lenders prefer to take on as little risk as possible when it comes to mortgage funding. They have separate rules in place for self-employed candidates to ensure this.
As an Uber driver in Brampton, Mississauga, Toronto and Southern Ontario, looking for a mortgage, you'll need the following documents: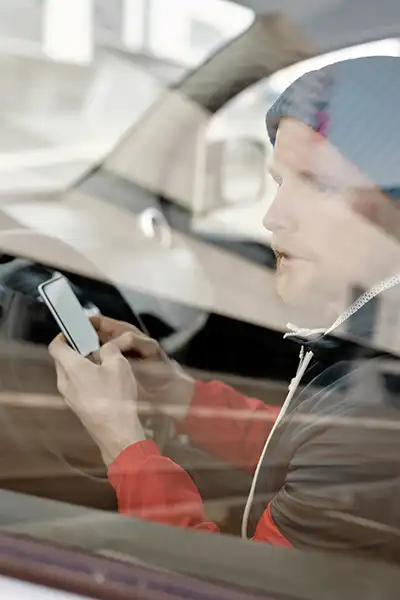 Assessments revealing Uber income have been on the books for two years.
Uber's employment history spans two years (T2125 Tax Slips)
You must show Uber income on two years' worth of tax documents if you want to buy a house. A lender will use the average of two years' worth of Uber
earnings. If their salary in the second year is higher than in the first, there may be potential to convince them to use a larger income. It, however, is not always the case. For confirmation, you should consult with a licenced mortgage broker.
What if I've only been driving for a few years?
If you've been driving for Uber for less than two years, your salary won't be counted against your mortgage qualification. A quality lender, such as a large bank, will want two years of self-employment history with Uber to demonstrate consistency and longevity.
Using Your Uber Earnings to Make a Bigger Down Payment
If your Uber revenue isn't considered income for mortgage purposes, the actual earnings you've made will allow you to make a greater down payment on your home in Brampton, Mississauga, Toronto and Southern Ontario. A larger down payment will assist you in repaying your debts and will limit what you can purchase. Essentially, you'll be able to buy a little bigger property with your Uber earnings since you'll be able to put down a higher down payment.
Having a larger down payment might come from various places, and lenders will always want proof that it isn't coming from another line of credit. There is some leeway if you can show them that you've been working as a part-time or full-time Uber driver.
Is it possible to get a mortgage based on Uber income?
Fortunately, some lenders specialise in self-employed, Uber, and ridesharing income mortgages. As an Ontario homebuyer, you should also keep in mind that there are various types of lenders on the market that offer mortgages. Among the most common sorts of lenders are:
Banks are prime/direct lenders
B Lenders / Subprime Lenders
Non-Bank Financial Institutions (Non-Bank Financial Institutions)
Hard Money Lenders / Private Lenders
You can always get accepted for a mortgage with Uber income so if you have more questions please feel free to reach out and I would be more than happy to assist you
Local Ontario Cities We Serve
We can provide mortgage services to anyone in the province of Ontario including...
Toronto
Brampton
Georgetown
Milton
Woodbridge
London
Mississauga
Caledon
Orangeville
Vaughan
Windsor
and cities near you!
.. And all areas across Ontario as well
Get approved for your next
mortgage in 3 easy steps...
1. Find the right mortgage
Get in touch with me today and learn how I can help you
2. Tell me about your needs
Tell me about your goals so I can better understand your mortgage needs.
3. Get Approved
Get pre-approved for your ideal mortgage product and start shopping today!